DOCTOR ELISA GIUBILEO
The Doctor Elisa Giubileo, is the founder of the Giubileo Botanicals; she graduated in pharmacy in Milan in 1986 and then she specialized in hospital pharmacy and food science.
Professional Activity
Hospital settings
In-house Pharmacy – San Carlo Borromeo Hospital 1988-2008: she held, among other roles, the role of manager of the Clinical Galenic Laboratory, as well as Company Quality Referent during the period of Company Certification ISO 9000/9001.
She was also the Internal Training Person, member of the Epidemiological committee, member of the ethics committee for Clinical Trials.
Territorial Pharmacy:
Since 2008 she has been the owner and the director of the Seguro S.n.c Pharmacy in Settimo Milanese (Milan).
She has developed galenic preparations with passion, becoming a reference point for patients suffering of rare diseases, (preparing orphan drugs not available on the market with prescription of the doctor), in order to guarantee the continuity of care hospital-territory.
At the same time, she created a laboratory dedicated to health preparations, based on medical plants with authoritative study and research evidence based,to formulate final products. She computerized elaboration of the ministerial guidelines has been the Key point for the launch of the project Botanicals.it portal. In 2018 she founded Giubileo Botanicals, a start-up that offers a line of food supplements based on plant derivatives, the results of years of experience with proven effectiveness. The idea was born at the same time as the work of Botanicals.it portal a tool of knowledge available to operators and to the public, to find out everything about all the botanical ingredients allowed in the formulations of supplements, in order to consciously orient everyone choices. For professionals, it offers a special section to formulate with a simple "click".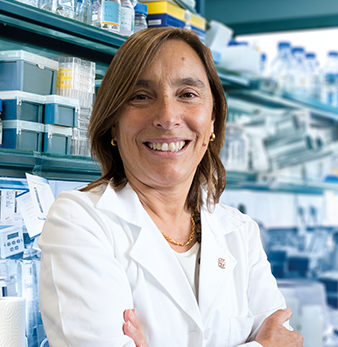 She is currently the regional Delegate of the Scientific Society of Preparatory Pharmacists (SIFAP). The Giubileo Doctor has also collaborated with theUniversity of Pavia, and with that of Milan as professor of Hospital Pharmacy, tutor and co-supervisor of university theses.
Author of publications and communications at scientific conferences, she is actively involved in health Education ProjectsSerate della Salute(public meetings based in Settimo Milanese)
She has received public recognition such as category award, among others the "Renato Grendene award to the Pharmacy that knows how to do business".
The Giubileo Doctor is also involved in the social sector as a member of the non-profit association Onlus Erika, to fight against eating disorders (Niguarda Hospital Ca Grande – Milan). She was the promoter and the organizer of the no-profit Event Jazz for Erika in 2015, aimed to support activities in the Dietetics and Clinical Nutrition Department.